Hey! Play some music!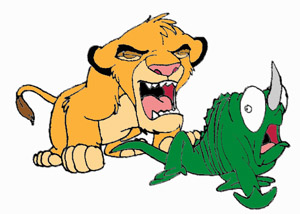 Welcome to Kirsten's Web World! Pull up a chair, visit my web sites, and find out what I do with all my spare time!!

So, who is Kirsten, anyway? Well, I'm a senior in college, majoring in Biology. My dream is to work as a marine mammal trainer, or as a zookeeper or animal trainer for film/TV.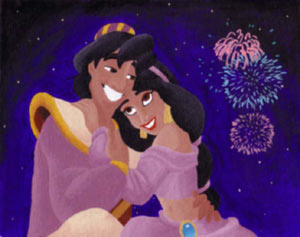 When I'm not in class, I can often be found at SeaWorld. I've attended SeaWorld of Texas' Careers Camps and had the chance to interact with these amazing animals! I also love reading, drawing, and playing with multimedia.
I have always had a soft spot for Disney, especially the theme parks. I try to get to Disneyland as often as I can, which usually ends up being every few weeks. I'm a big fan of the Indiana Jones attraction, but the biggest draw for me at Disneyland park is Fantasmic. All hail the pirate monkeys! Over at California Adventure - yes, I like that park, so sue me - I always have to watch Aladdin: A Musical Spectacular, and stop at California Screamin' and Soarin' Over California. And the margarita stand. I spent nearly a year working at Walt Disney World so come see what I've done!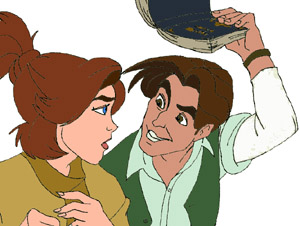 Of course, I love movies and TV. My all time favorite movie really varies depending on what I've been watching. I really, really, really love the Indiana Jones trilogy, Raiders of the Lost Ark in particular Of course, Free Willy is a perennial favorite as well!! I also love the films Aladdin, Pirates of the Caribbean (I worked there, how could I not?!), The Mummy Returns, and Anastasia. I love to draw characters from animated films, especially Aladdin and Anastasia. All the art on this page was drawn by me.
So where do I go when I'm on the Net? Well, I frequent the Whale Web forums - a great place to go if you're interested in whales/dolphins, or if you're going to SeaWorld and you're looking for some people who are knowledgeable about the park. ;) I also spend a good amount of time on Aladdin Central, talking about - what else? - Aladdin! I also haunt the boards at WDWMagic. Of course, I can't leave out fark.com, my daily dose of laughter!
My Websites
The SeaWorld Multimedia Page: The only fan site on the Net for SeaWorld multimedia, including video, slideshows, music videos, WinAmp Skins, and more to come!
Photos: My YahooPhotos site for my pictures and art. Photos from SeaWorld of Calfornia, SeaWorld of Texas, San Diego Wild Animal Park, Point Defiance Zoo and Aquarium, Oregon Coast Aquarium, the Walt Disney World College Program, and much more.
My DeviantArt Page: here's a collection of some of my favorite art and photographs. Some of it is the same as the Yahoo account, but most of it is completely new!
Disney Music Loops: interested in the background music heard throughout the Disney theme parks? Check out this page for full listings of song titles, artists, and links to the CDs at amazon.com.
My Digital Photography: a collection of my digital photos, updated regularly. The majority of these photos come from Disneyland and SeaWorld.
Aladdin: A Musical Spectacular Fansite: Info, tips, photos, and more on my favorite California Adventure attraction!